In which year did Princess Elizabeth (the future Elizabeth II) become heir presumptive?
Trans American Airlines Flight 209 to Chicago gets into trouble in which 1980 comedy film?
Which British military decoration bears the motto "For Valour"?
If you think you know the answers to these and other questions, why not join the Quiz group? We meet once a month for 5 rounds of questions on varied subjects: from Art to Words & Language. When we meet on Zoom, the teams of up to 4 members are changed each time to give us a chance to make new acquaintances. Now that Covid restrictions are relaxed, we may meet up, on occasions, at local village halls or pubs. New members are always welcome.
When we meet on Zoom the questions and answers are sent by email.  If you are not comfortable with Zoom then we can still send you the questions which you can go through at your leisure with the answers being sent the following day.  As we are a social group, the teams are different each session so individuals are encouraged to join.  Tuse over the image below (won't work with devices that don't use a mouse).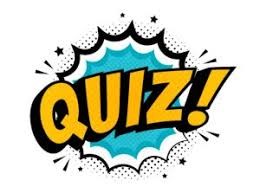 Meets:
1st Thursday of the month at 14:30 – each quiz lasts approx. 2.5 hours.
Venue:
Zoom and varied local locations
Contact the Group Leader:
See below