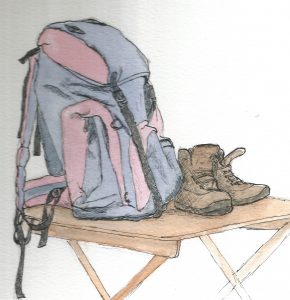 Programmes of walks of around six or seven miles are organised in advance and published on this page as well as distributed to members.
Our normal starting time is usually 10:00 a.m. on Thursdays. Our walks are proposed by volunteers willing to lead a walk and a programme with descriptions of the routes and details of meeting points is sent to members by e-mail by the Group Leader, usually with a few days to two weeks' notice (as well as posted below on this page).
Before any walk, members may contact the walk leader to clarify details of the route and any potential difficulties.
Proper walking footwear is essential and clothing appropriate for the weather should be worn and/or carried, as well as any medication possibly needed.
Dogs are not permitted. Plans may change at the last minute.
Meets:
Normally, Thursdays starting at 10:00
Venue:
Varies – depending on walk planned
Below is our current walking programme.
To download a copy, just click on the DOWNLOAD button.
u3a in Kennet Thursday Walking Group – November 2023
Contact the Group Leader:
See below