'Climate Change and Sustainable Futures'
Monday the 20th of September 2021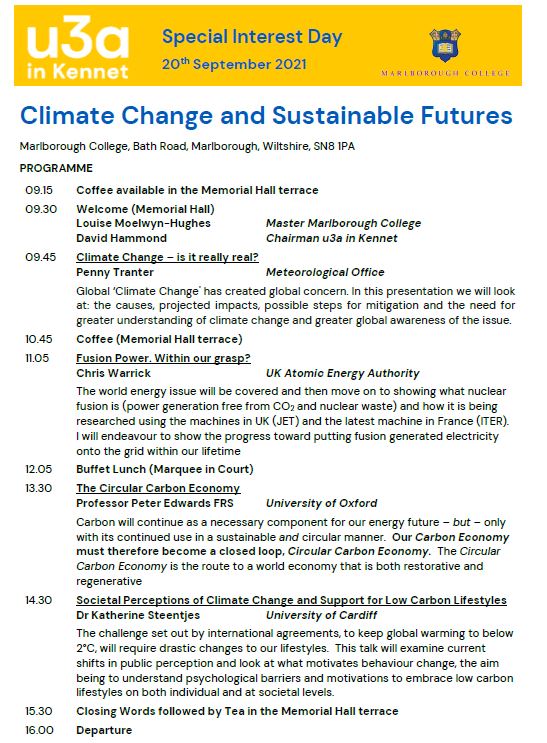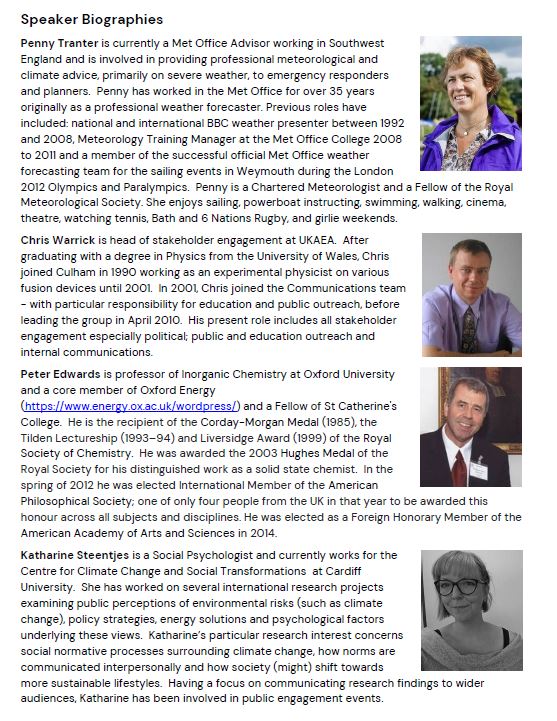 The full program for the day can be found here.
---
What are the Special Interest Days?
In alignment with U3A in Kennet's endeavours to increase educational opportunities for members, Special Interest Days are being organised that will be available to all in Bath and Wilts U3A network plus adjacent U3As.
The objective of the Special Interest Days is to construct a programme of general interest that would inform on particular aspects, and provide insight into future aspirations.